Leverage our technology for your application
One of our key patents protects novel methods for noise and echo interference cancellation which are required to maintain accurate flow readings in an ultrasonic meter requiring a high measurement rate (as commonly found in fuel systems).
If you operate in a specific industry and know that your solution, service or customer network could benefit from using this technology, there are a number of opportunities available:
Contact us to develop and licence a new flowmeter design.
Exclusively sell one of our products in your geographical region or specific market segment.
Reproduce this technology or manufacture part of it yourselves for large scale production.
Rebrand an existing or new product under your brand and product name.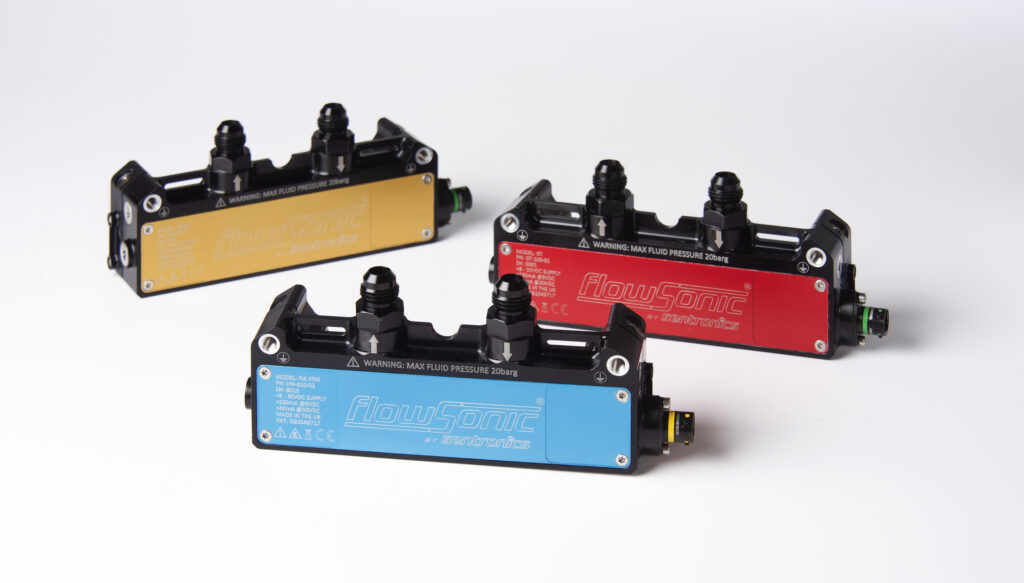 Breakthrough "On-Vehicle" Ultrasonic Measurement Technology
Until now, ultrasonic flow meters have struggled to match the levels of accuracy and repeatability required by engine developers for instantaneous fuel consumption measurement.
The Sentronics range of flow meters represent a breakthrough in ultrasonic measurement technology; employing innovative digital processing techniques to measure time of flight with unprecedented accuracy. It achieves the level of precision and stability typically associated with bulky, expensive laboratory equipment, yet is small and light enough to install in any engine bay.
FlowSonic LF Typical Calibration Performance
±0.5% accuracy maintained over a 1000:1 turndown ratio (traceable to UKAS ISO/IEC 17025:2017).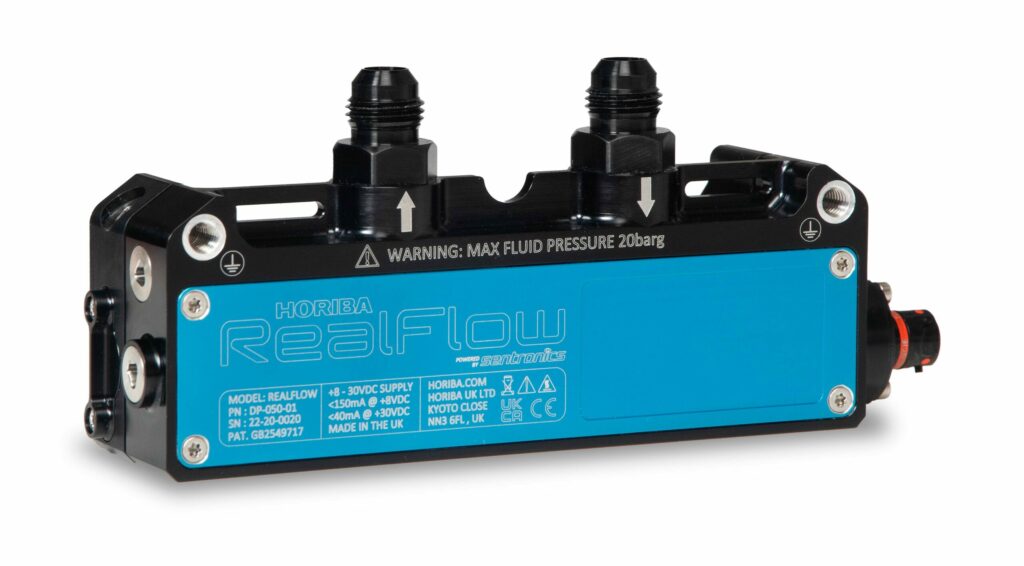 Current Product Licensing Partners
One of our current product licensing partners, HORIBA UK , are offering a FlowSonic fuel consumption meter to their existing distribution network for exclusive use in the automotive market. The compact size and low weight of the "RealFlow" offers true versatility, whether on a test bench or in-vehicle, to measure at the point of fuel consumption within the engine bay.
Send an Enquiry
Please get in touch to discuss opportunities to license our intellectual property.