Advanced Fuel Flow Meters for Motorsport Applications
The Sentronics range of motorsport FlowSonic fuel flow sensors has been developed for performance (engine development), race strategy (fuel management), and regulatory (balance of performance and power limitation) applications.
Three motorsport-specific models are available to support the full spectrum of racing categories, fuels, and budgets, along with our core automotive solutions for specialist testing applications.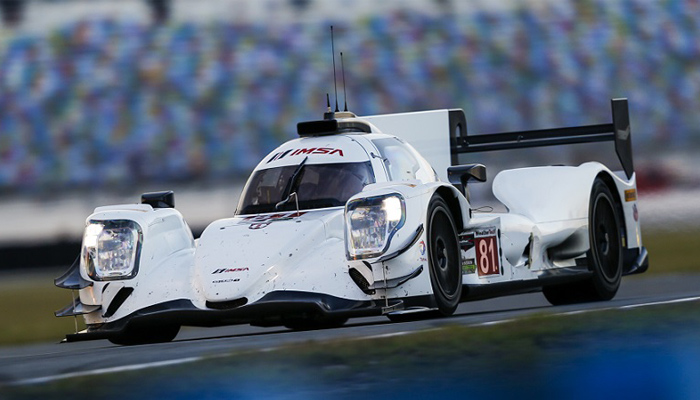 The FlowSonic® GT is designed to deliver reliable fuel flow measurement for automotive engines of every type. Advanced ultrasonic sensing technology provides high accuracy monitoring of flow rate for performance (optimising fuel use and strategy) and compliance for regulatory (balance of performance and limiting peak engine power) motorsport applications. Suitable for FIA® WEC & IMSA Sportscar Championships.
The FlowSonic® Sport ultrasonic sensor from Sentronics™ is used across the upper echelons of international motorsport championships for unrivalled fuel flow monitoring in harsh conditions. Advanced ultrasonic sensing technology provides extremely accurate measurement data for clear insight into fuel consumption and to increase engine efficiency. The rapid measurement response rate provides real-time data for applications where every millisecond counts.
FIA® F1® Encrypted Reference Flow Meter
Designed to uphold fair competition, sporting integrity and ensure compliance of fuel usage by delivering fully encrypted fuel flow measurement of automotive engines to governing bodies. The surveillance flow meter is trusted by the FIA® and fitted across all Formula 1™ vehicles on the grid for reliable monitoring, precision measurement and to avoid tampering of existing fuel flow meter for teams' competitive advantage.
Our versatile FlowSonic HF (high-flow) model is designed to measure high-volume coolant and oil flows, bringing a new level of precision to the development of cooling and lubrication systems for all types of competition powertrains, including battery packs for electric racing.
Cooling and lubrication systems play a major role in engine efficiency, and our FlowSonic® HF (high-flow) meter is designed to measure high-volume coolant and oil flows in all vehicle types, along with fuel consumption in heavy-duty vehicle commercial and industrial vehicle powerplants. Like the LF model, the HF offers significant advantages in accuracy, convenience, robustness and correlation of laboratory with road test results over conventional measurement equipment.
The FCM control module enables direct mass flow measurement without calibration in the test fluid when used in conjunction with a FlowSonic flow meter and proprietary density meter. The rack unit adds a number of capabilities to create a comprehensive flow measurement system that integrates easily with your existing data logging and monitoring equipment.
UKAS Accredited Calibration
Sentronics motorsport sensors for regulatory use are supplied (at additional cost by a third party) with a calibration specified by the relevant sanctioning authority.
Non-regulatory units are available with a customisable calibration. All calibrations performed by Sentronics' recommended supplier, Calibra Technology, are accredited to UKAS ISO/IEC 17025:2017 standard.
Contact us for further details