Ultrasonic Flow Meter Development House
With the development team holding over 100 years' of combined experience developing ultrasonic technology for the realm of fluid analysis, Sentronics is equipped to tackle our customers' measurement challenges.
Our core technologies are highly transferable and allow easy integration to fit nearly any flowmeter requirement. We specialise in all areas of ultrasonic flowmeter development in both gas and liquids, covering the following design areas: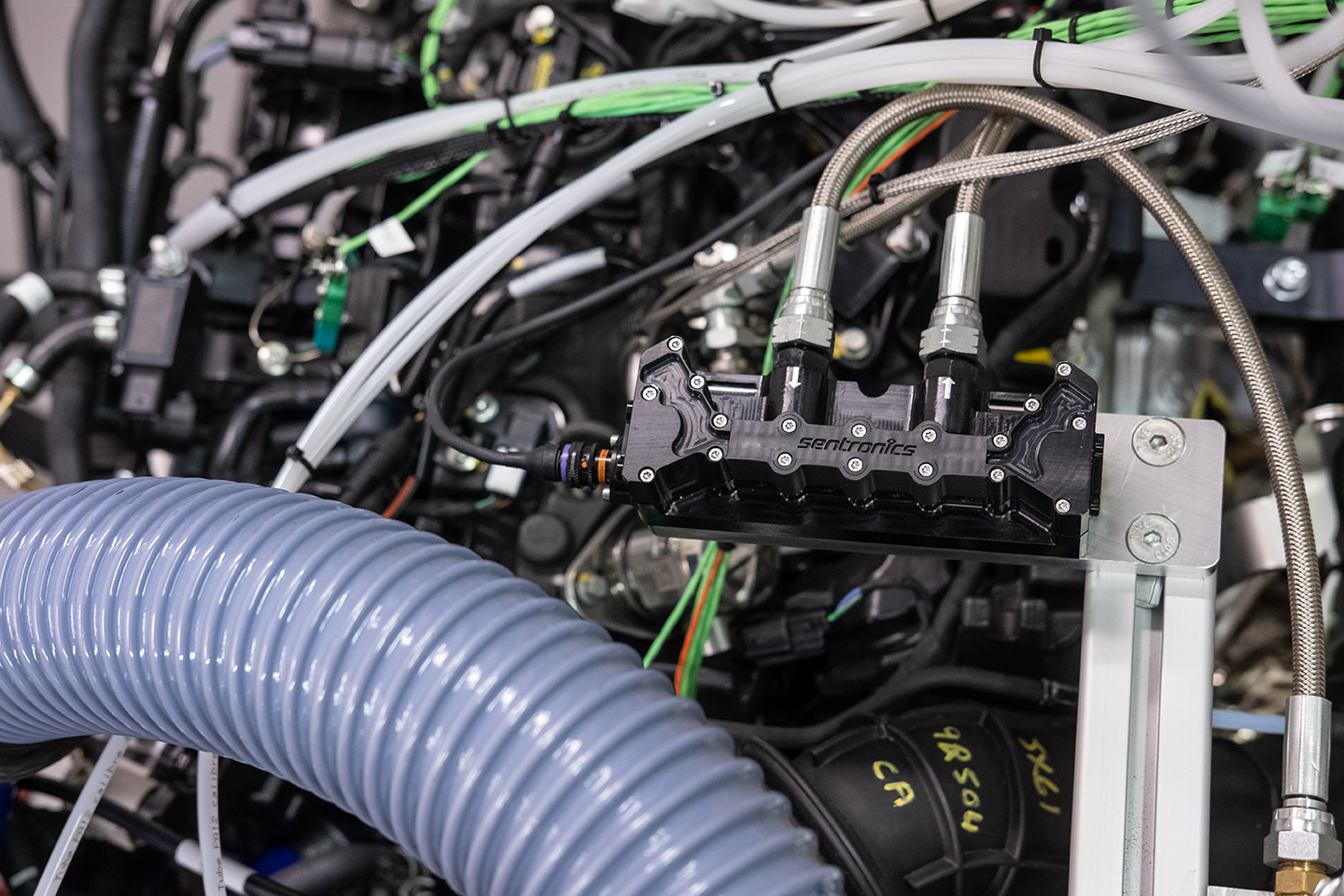 Ultrasonic Transducer Design and Development Experts
We have access to a variety of transducer designs that we can deploy and customise to suit potential customers requirements. Depending on the application our transducer technology can operate in extreme temperatures (-50 to 250degC) and fluid/gas pressures up to 600bar. We can tailor the specification of the transducers to alter a multitude of different physical parameters; bandwidth (Q), frequency and sealing arrangements to handle aggressive liquids or gases.
Custom Electronics and Time of Flight Algorithm Development
Our electronics design team specialise in the development of highly reciprocal electronics, a fundamental requirement for high accuracy ultrasonic measurement. Our time-of-flight algorithms are highly advanced and utilise the very latest in DSP techniques. We are familiar with nearly all common digital and analogue output protocols: Ethernet, CANbus, Modbus, RS-232, RS-485, 0-5V, 0-10V, TTL.
State-of-the-art Flow Meter Manifold Design
We are highly proficient and experienced in the design of flowmeter manifolds to incorporate ultrasonic transducers. Along with holding various IP pertaining to the elimination of ultrasonic crosstalk, we are equipped to design flow-paths to optimise ultrasonic flow measurement accuracy using the very latest in transient computational fluid dynamics.
Patented Technology to Overcome your Measurement Challenges
We hold a number of patents protecting anti-aliasing and echo interference cancellation techniques to permit accurate measurement in applications which contain flow pulsation frequencies in excess of 2kHz. This technology is highly advanced and will be applicable to any flows that have dynamic changes in flowrate that require an accurate and responsive measurement.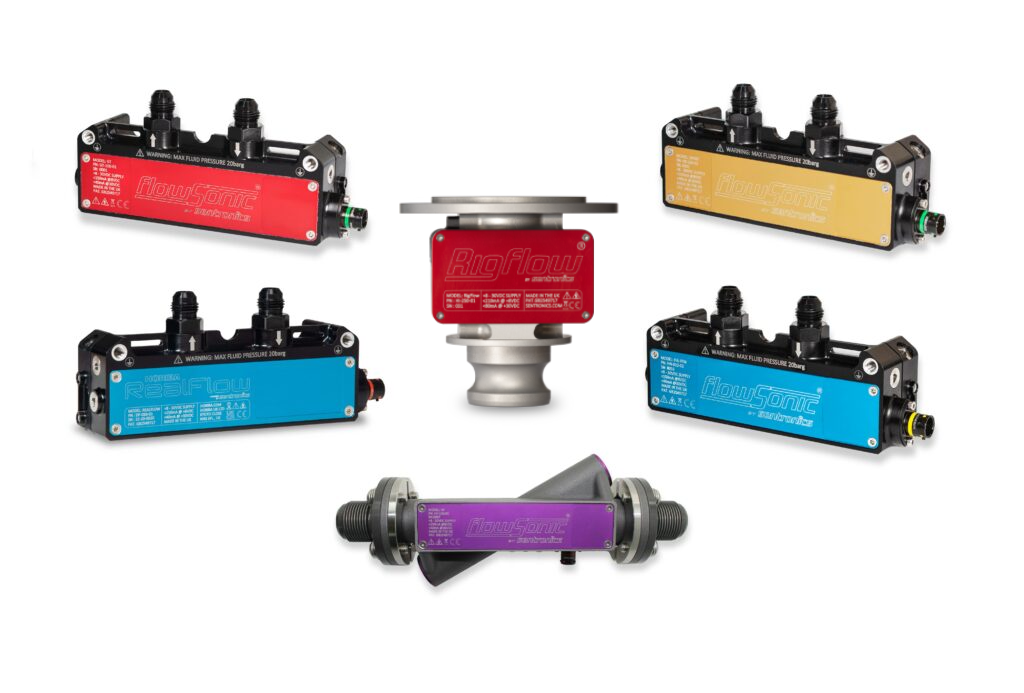 We have a wide range of experience in ultrasonic flow meter development and are proud to have worked on:
An Aviation Fuel Flow Meter to monitor and control jet engine fuel flowrate for one of the world's largest jet engine manufacturers.
A Hygienic Fluid Flow Meter for use in the food manufacturing industry.
A Fully Submersible Fuel Consumption Meter for measuring engine fuel consumption on a submarine.
Formula 1 Fuel Flow Meters to enable fair competition between engine developers.
An Automotive Coolant Flow Meter to test cooling systems.
Breakthrough "On-Vehicle" Ultrasonic Measurement Technology
Until now, ultrasonic flow meters have struggled to match the levels of accuracy and repeatability required by engine developers for instantaneous fuel consumption measurement.
The Sentronics range of flow meters represent a breakthrough in ultrasonic measurement technology, employing innovative digital processing techniques to measure time of flight with unprecedented accuracy. It achieves the level of precision and stability typically associated with bulky, expensive laboratory equipment, yet is small and light enough to install in restricted space envelopes.
FlowSonic LF Typical Calibration Performance
±0.5% accuracy maintained over a 1000:1 turndown ratio (traceable to UKAS ISO/IEC 17025:2017).
Research, Development & Testing Capabilities
Sentronics have a vast amount of experience designing and developing custom flowmeters for specialist applications. We have all the necessary tools, knowledge, and test equipment to facilitate rapid product development for ultrasonic flow meters from prototype through to volume production.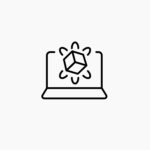 Innovative Modelling and Simulation Tools
We use state-of-the-art multi-physics simulation capabilities to model fluid flow dynamics and acoustic propagation behaviour to optimise flowmeter designs and decrease development times of new products.
Start-of-the-art Flow Rigs
We have a large selection of flow test stands to simulate fluid temperature and pressure conditions across a variety of flowrate ranges. These range from micro-flows in the order of 0.1 ml/min, with our largest flow stand capable of generating 600 LPM.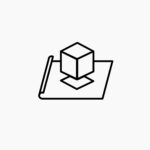 Advanced Prototype Manufacture Capabilities
Boasting a highly capable in-house workshop, we have access to a range of CNC Lathes & Milling Machines, SLA 3D printers and FDM 3D printers. This is key to enabling us to test and modify prototypes quickly and efficiently.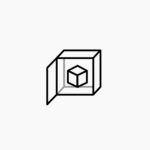 Extreme Environmental Testing
Environmental chambers for HALT and cyclic pressure testing.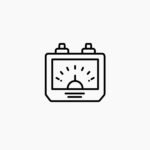 Full range of Electrical Test Equipment
Full suite of UKAS calibrated electrical test equipment including high bandwidth oscilloscopes, impedance and network analyzers , precision multimeters, signal generators, and DVMs.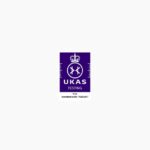 UKAS Accredited Calibration
All Sentronics Flow Meters are available with an advanced, customisable calibration accredited to UKAS ISO/IEC 17025:2017.
Multi-Physics Computational Modelling Capability
Leveraging our in-house ability for ultrasonic and Computational Fluid Dynamics (CFD) modelling enables a reactive design process and a quick jump from concept to production.
Modelling assists the ultrasonic flow meter design process by:
Optimising manifold designs to reduce ultrasonic crosstalk between transducers.
Refining transducer designs to increase wanted acoustic signal strength and beam pattern characteristics.
Combined CFD and ultrasonic propagation models to optimise flow-paths that reduce TOF variance and improves measurement accuracy.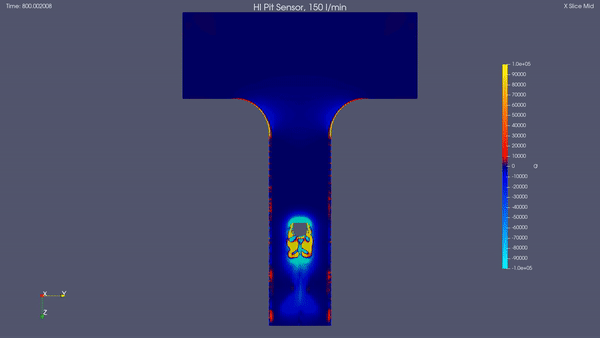 Advanced Flow Measurement Technology
All of our flow meters employ the ultrasonic time-of-flight measurement method. This method of flow measurement has numerous advantages over other technologies, particularly in cases where high levels of accuracy and repeatability are required.
Accurate and Repeatable
With accuracy levels of up to +/- 0.25% of reading and repeatability of +/- 0.05%, our Ultrasonic Flow Meter technology delivers the quality data needed for precision measurement of fuel (and other fluid) flows.
Compact Yet Robust
Ultrasonic flowmeters can be highly compact and robust. The smallest flowmeter we produce weighs just 330g with a volume of 260cc. Its solid-state design minimises pressure drop which makes it highly reliable and eliminates measurement drift.
Multi-Fluid & Gas Compatibility
Our technology can be used with virtually any kind of fluid or gas, from pump petrol through to hydrogen gas.
High-Speed Measurement
We can offer flow measurement sampling rates in excess of 2kHz – the fastest rate in the industry. This ensures accuracy under all operating conditions and provides an unparalleled view of dynamic flow behaviour, even recording individual injector pulses.
Configurable Output Formats
Our Flow Meter technology offers data communication options to suit almost any test system, with CAN, Modbus, Ethernet, digital TTL pulse, and analog outputs all available.
Internal Data Processing and Diagnostics
One big benefit of ultrasonic flow measurement is the ability to measure other key metrics that can indicate a fault within the system it is measuring. One example of this is speed of sound or sonic temperature that is measured as a by-product of measuring flowrate. This can indicate a gas composition change.