Sentronics Reselected as Sole Supplier of Fuel Flow Technology to Formula 1TM
July 18, 2022: Sentronics Limited, the UK-based sole supplier of fuel flow measurement technology to the FIA Formula 1 World ChampionshipTM since 2018, has been reselected by the FIA World Motor Sport Council to continue in this role for the 2023, 2024, and 2025 F1TM seasons.
Sentronics will provide the separate 'Team' and encrypted 'FIA' fuel flow meters which make up the dual-sensor package which has been required in each Formula 1TM car since the 2020 season. 'Team' sensors are also available to F1TM power unit manufacturers and fuel suppliers for research and development use.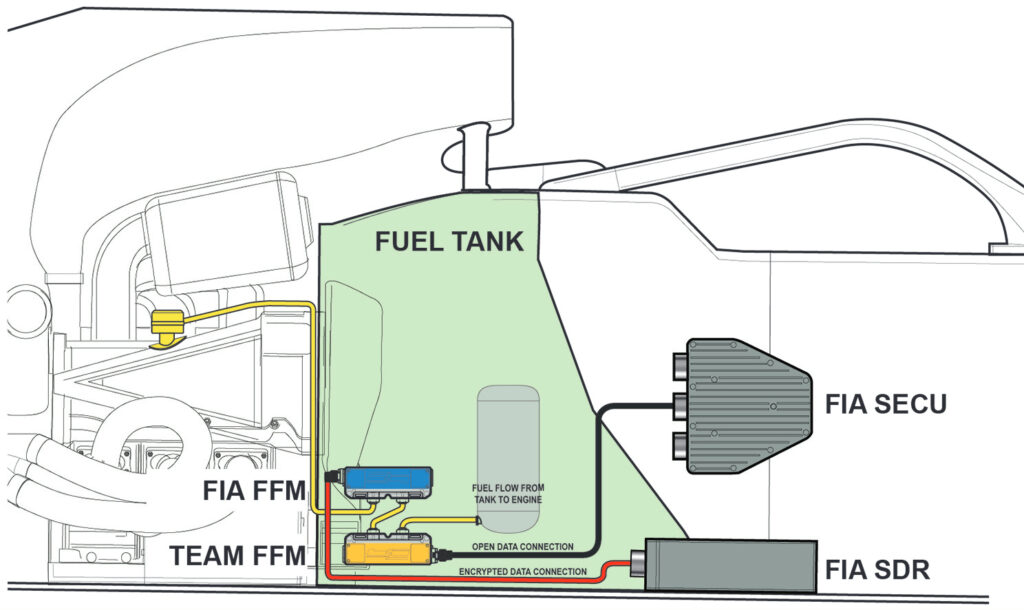 Neville Meech, Managing Director of Sentronics, said, "We have significantly evolved our products over the last few years to equip our F1TM and other motorsport customers with outstandingly accurate and reliable sensors that perform in the most demanding environments. Our technology not only supports the FIA's enforcement of its regulations but has also played an important R&D role in allowing teams, power unit suppliers, and fuel producers to improve engine efficiency where every bit of fuel counts."
Throughout the five years of its F1TM supply relationship with the FIA, teams, power unit producers, and fuel companies, Sentronics fuel flow meters have met or exceeded all FIA performance and reliability criteria – notably surviving major racing accidents in full working order – while delivering exemplary service to all customers.
Evan Short, Trackside Electronics Leader for the Mercedes AMG F1 team, said, "We're pleased that the productive collaboration between the F1 constructors and Sentronics will continue. Challenging for wins in a competitive sport is only possible with effective policing of the regulations, but the reliable measurement of fuel flow in the dynamic environment of an F1 car goes beyond simple legality checks. Extracting the last drops of efficiency and performance from F1's high tech power units requires great data, and Sentronics have played a big part in the success of the current formula."
Sentronics will continue to provide its FlowSonic® sensors to the FIA World Endurance ChampionshipTM on an open-market basis and the IMSA WeatherTech Sportscar ChampionshipTM as sole supplier. The latter relationship has recently expanded to include an all-new ultrasonic pit refuelling tank level sensor.
Underscoring the value of motorsport to the wider world, Sentronics' advanced ultrasonic technology is also finding new applications in the automotive and aviation industries with a view to meeting recently introduced and future testing standards for measuring emissions and fuel consumption.